After much consideration, Fairview Elementary will have separate picture days for students. Students in 1st, 2nd, 3rd and 4th will have their photos taken on Tuesday, September 12th. Students in PreK, Kindergarten and 5th grade will have their pictures taken on Thursday, September 14th. If you have any questions, please contact the office at 724-643-9680.

Good evening, Fairview families. This is a reminder that this Friday all Fairview students will attend a district wide pep assembly at the high school stadium at 1 o'clock. Students will return to Fairview for regular dismissal. We are operating under implied permission. If you do not want your child to attend, please notify your child's teacher or contact the office. Thank you, Ron Busby Principal, Fairview Elementary School 724 643-9680

THANK YOU PTO FOR A GREAT WELCOME BACK TO SCHOOL LUNCH!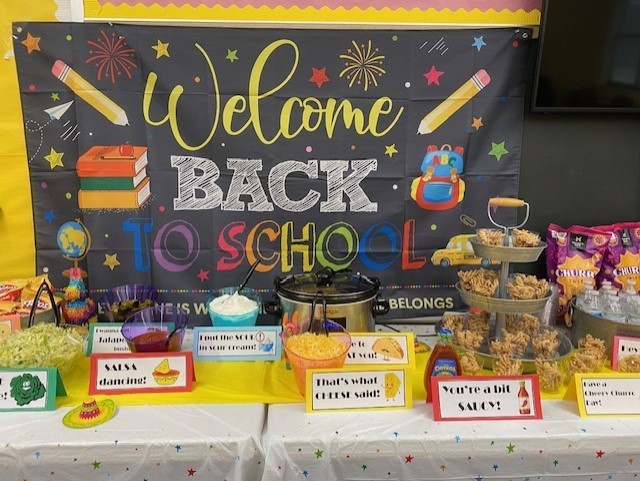 On Tuesday, August 29th, Western Beaver Jr/ Sr High will be closed to the public to conduct an active shooter training with staff members. This training will begin at 8 AM and last through noon. During this time, several emergency responders will be on campus. Please do not be alarmed if you hear sirens and/or gunfire. Again, this is a drill! In order to maintain order during this training, the district respectfully asks that you do not come to the school between these hours or even call the office. The district appreciates your cooperation in this matter as we conduct necessary drills to properly train our employees in the event of an emergency.




The top two students in grades 1-5 celebrated their reading achievements with a pizza lunch with Mr. Busby. Pictured in front are Izzy Collins, Demaree Weaver, Emma Powell and Jordyn Betha. Pictured in back are Bryson Smith, Easton Squicquero, Mr. Busby, Maria Chevalier, Kenzi Fortner, Adelynn Dinsmore and Isla Endsley. Congratulations to all of our students!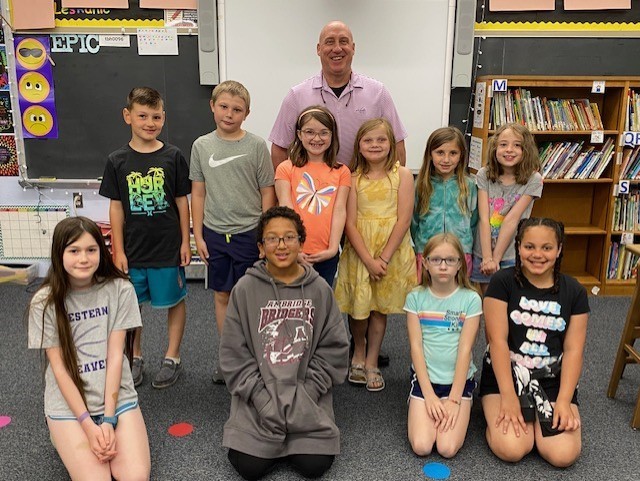 Fairview Elementary School would like to thank the PTO for the wonderful treats they provided for Teacher Appreciation Week.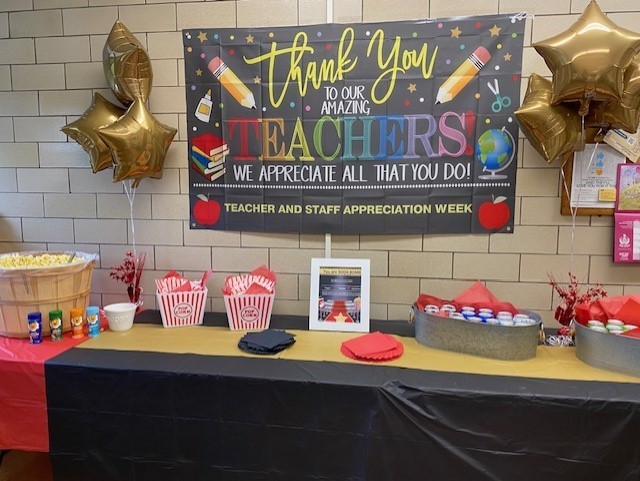 ATTENTION: We have been notified by law enforcement that the potential threat/situation is a widespread hoax throughout the state.  We take any potential threat to school districts seriously.  Out of an abundance of caution we will remain in current Lock and Teach throughout the district with an enhanced presence of our local law enforcement at our buildings.  We will return to normal activities upon dismissal, which would include all after school and evening activities.  Should there be any additional updates, we would immediately notify you. Dr. Robert H. Postupac Superintendent


East Palestine Justice Team comes to BLACKHAWK HS TONIGHT 7 pm At 7:00 PM tonight, the high school auditorium will host a town hall meeting for residents affected by the February 3 Norfolk Southern train derailment in East Palestine, Ohio. Powerhouse attorney, Mikal Watts, will present an educational seminar for members of the community that will include information on the derailment, the legal rights of those affected and allow for a question-and-answer session with lawyers representing nearly 200 members of the community in litigation against Norfolk Southern. We encourage you, your family, and those affected by the derailment to attend. Media will be in attendance. To attend, please register online at
www.eastpalestinejustice.com
. The event will also be live-streamed if you are unable to attend in person at this link. Thank you, Dr. Robert H. Postupac Superintendent Western Beaver County School District

The Western Beaver vs Monessen WPIAL playoff game will be featured tonight on the TribLive High School Sports Network. The game will be video streamed live and archived on our website at TribHSSN.TribLive.com.

Due to the ongoing situation in East Palestine, Ohio, government agencies are requesting that Western Beaver School District transitions to an early dismissal today, Monday, February 6. Jr/Sr High School will dismiss at 12 noon, and Fairview will dismiss at 12:45. All drop-off times will adhere to a normal early release schedule. All after school activities are cancelled for today. Please do not contact building offices unless it is an emergency. Further updates will be available later this evening.

Conference Reminder: Friday is the last day to schedule a Parent-Teacher Conference for Tuesday, November 22, 2022. Call the Fairview office to secure your time.

The WB PTO is partnering with MOPS and Frye Transportation for their annual Stuff-a-Bus at Fairview Elementary on Saturday, November 12th from 9 - 11 am.

Calling all staff, students and families! Fairview Elementary is sponsoring a turkey drive for our Needy Family fund. Sponsor a turkey that will go directly to one of our community's needy families for $10. The last day of the drive will be Wednesday, November 17th.


From all the staff at Western Beaver - ENJOY your summer break, be safe, and have fun! Follow the link for a peek at the amazing time we had at our Fairview Fun Day this year!
https://www.yout-ube.com/watch?v=PXXTmiSxlwM

Congratulations to Jules Gato on being selected as the Beaver County winner, as well as the Pennsylvania state-wide winner in the Sons Of The American Revolution poster contest for the 21/22 school year. The Award was presented by Mr. Ron Bruce, SOTAR and Mrs. Cutshall, 4th grade Social Studies teacher.