EDIT MAIN
New Regulations
---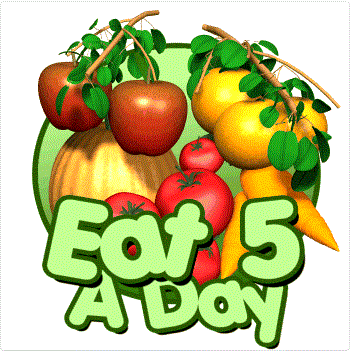 Our menu has been planned to meet the new federal regulations including, but not limited to age groups, and portion sizes. Over the course of each week our menus must meet required calorie ranges, meat/meat alternate ranges, grain ranges, and at least if not more, of the required vegetable subgroups and additional fruit choices.
---
NEW SCHOOL MEAL REQUIREMENTS
You may have heard that there will be new requirements for school meals. Most of these new rules began in the school year 2012-2013. Breakfast starting school year 2014-2015 is now changing to reflect the USDA's new menu regulations which is is broken down into the three age groups. Once again menus will be planned to meet all nutritional requirements for each of these age groups. Knowing what changes were likely to take place, we have already been gradually making many of these changes so it wouldn't be such a shock to the students when they were finally required.
Biggest Changes:
Students will now be required to have 1/2 cup of fruit or vegetables on their tray for it to count as a full meal. Anything less than a full meal is charged at la carte prices, which will cost more than a complete meal. We will be offering a larger variety of fruits and vegetables daily to give the students more to select from.
There will be three different age groups; K-5, 6-8 and 9-12. Before, we only had two age groups which left some of the younger students with way too much food. You'll see that on the menus, many of our items are the same, but portion sizes and recipes will be designed to meet the specific age groups.
We are now limited as to how much meat/meat alternate (cheese, yogurt, etc.) and grains we can offer.
Previously, we only had a minimum to meet, but could offer more. Now we have to stay within the specified ranges for each age group. This means main entrees may not be as large as they have been. Remember, though, that there are more fruits and vegetables available than there have been. We'll have to be a little creative to make this work, but have no doubt we can make each meal something our students will enjoy.
All grains offered must be whole grain rich and meet weekly ranges.
We must offer vegetables from the following groups each week: dark green, orange/red, and legumes. We then have the option to include starchy and other vegetables. We've been working towards this goal by serving fresh veggie with low-fat ranch dressing, fresh, steamed broccoli, switching half of our lettuce to romaine and fresh spinach and offering a variety of other vegetables during the week.
Schools have until 2014-2015 to meet the first level of sodium limits. While this might be quite a challenge, we are working toward these goals now by, not adding any salt while cooking. We expect as manufacturers reformulate some of their products to bring down sodium levels that it will not be a problem to meet this requirement at all. We've been able to accomplish this by using more fresh and frozen vegetables, as canned usually contain more sodium.
NEW Meal Requirements: For lunch choose at least 3 of the 5 items from the following: Meat or Meat Alternate 2 ounces, 1/2 cup or more of Vegetables (includes starchy vegetables), Bread or grains 2 servings, 1/2 cup fruit or juice and 8 ounces of low fat or skim milk. Beginning with the 2012-13 school year all student meals must contain a fruit or a vegetable to qualify as a meal. If a student does not take the qualifying items to make a meal they will be charged for each item individually which will cost more than a complete meal
Parents How You Can Help:
Encourage your children to try new things at home and school.
Discuss healthy meal choices with your children